10 Best Soup Recipes In Hindi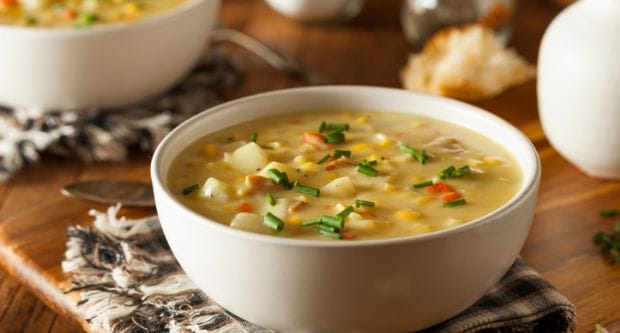 Had a heavy lunch? Looking for something light for dinner? A light and hearty soup to the rescue! Down with a flu, fever or nasty cold? You know whose warm and fuzzy embrace would provide instant relief. You guessed it – a fortifying soup! Lip-smackingly delicious and ever-so delightful soups are the best bet when you are looking to go light but do not want to compromise on taste or nutrition for that matter. Talking about their health benefits, warm, healthy and wholesome soups help to de-clog your nasal passages and also promote increased secretions which can help flushing out bacteria and viruses.
We have listed our 10 Best Soup Recipes In Hindi that will keep you warm and snug with every sip.
1. Chicpea Soup Recipe in Hindi
Recipe by Vicky Ratnani
Cozy and delicious, this soup is loaded with the flavourful goodness of boiled chickpeas, leeks, celery, zucchini, squash, bell peppers and white wine flavours. Top the rich and wholesome soup with left over veggies, chickpeas, grated cheese and enjoy.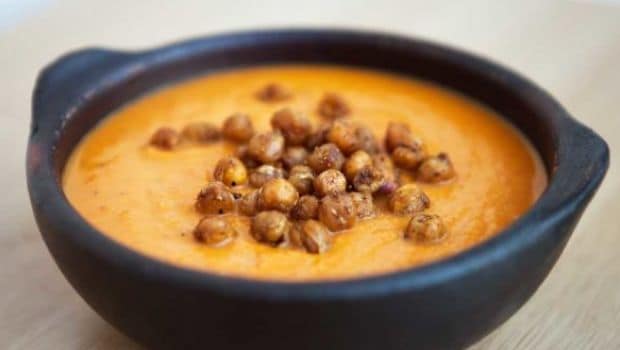 This chickpea soup recipe in Hindi is wholesome, enriching and delicious in all parts
2. Thai Noodle Soup in Hindi
Recipe by Chef Nikhil
Bursting with authentic oriental flavours, this delicious soup packs the goodness of chicken, peanuts, broccoli, rice vermicelli, coconut and fried garlic. Sip and slurp.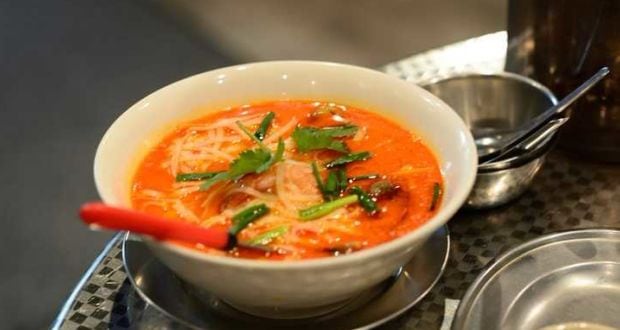 3. Cantonese Chicken Soup in Hindi
Recipe by Chef Hui Shing
Chinese food lovers raise your hand. Now whip this authentic Chinese delight in the comfort of your kitchen with this delectable recipe. Finley chopped chicken and veggies in a hearty stock promises an explosion of flavours that would leave you craving for more.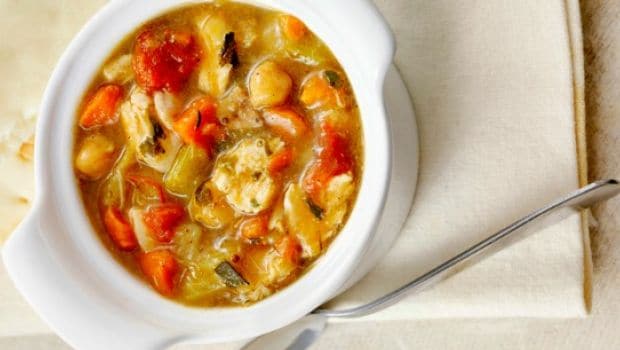 4. Low Fat Celery Soup in Hindi
Recipe by Chef Divya Burman 
On a weight loss spree? Still figuring your way through the 'low cal' greens and veggies. We've got you covered. Celery is often touted as one of the best weight loss foods. One large stalk of celery has only 10 calories! This high on nutritious recipe makes use of this amazing low fat food and a host of other veggies to give you a low fat and delicious cup of treat.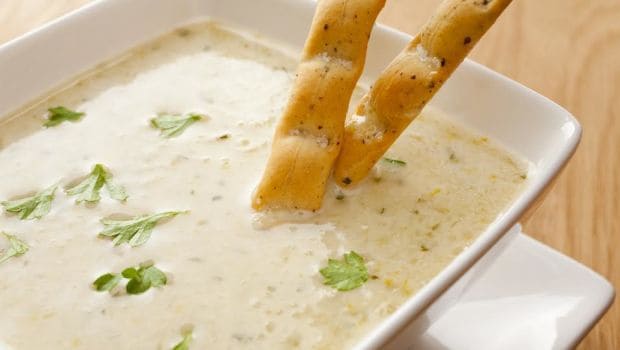 5. Potato and Corn Soup in Hindi
Recipe by Chef Vicky Ratnani
Is there anything that a potato can't blend into? From chaats, curries, fries to desserts, potatoes are a common fixture and we aren't complaining! Whip up this deliciously rich soup made with potatoes, corn and herbs that will warm you up from within.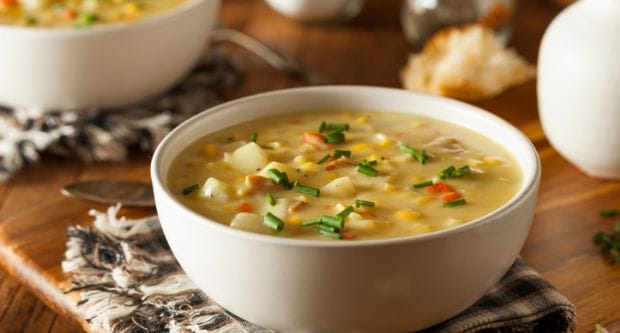 6. Tom Yum Soup in Hindi
Recipe by Chef Jareuk Sri Arun, The ITC 
Try your hand at the classic treat with this delicious and simple recipe. Made with the goodness of tender prawns, chunky broccoli, delicate baby corn, and spongy mushrooms in chicken and prawn stock. This one's a treat to the soul.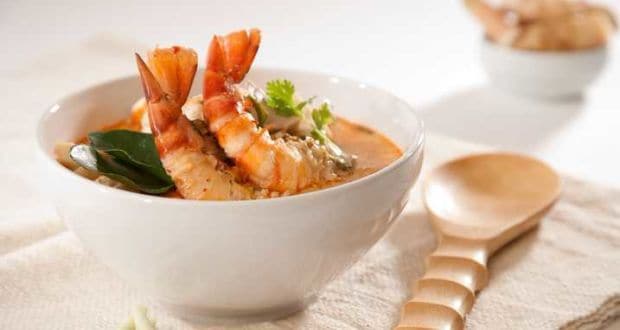 7. Low Fat French Onion Soup in Hindi
Recipe by Chef Divya Burman
Another low fat treat which will make you forget your high fat delights in a jiffy. Onions, white wine, chicken stock and gouda cheese, can you ever go wrong if your base is so strong?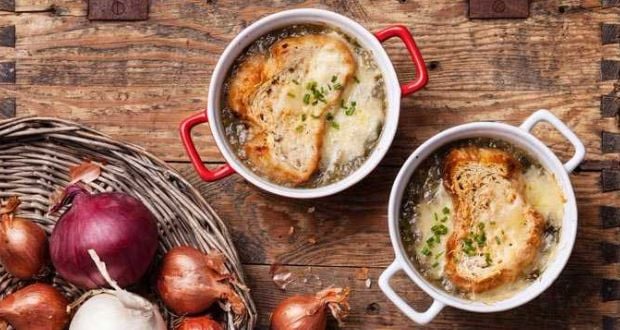 8. Beetroot Soup in Hindi
It's time to binge on those Beets. The bright pink hued soup made with the ever-so-nutritious beetroot, potato and bottle gourd is a treat for all those looking to tuck into something healthy without compromising on flavours.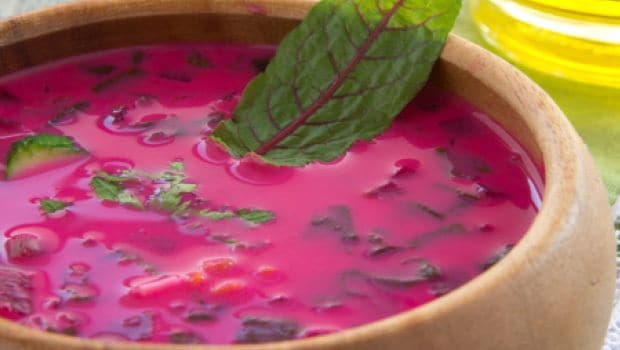 9. Mulligatawny Soup in Hindi
Prepare the lovely Anglo-Indian blend of peppers, meet, lentils at your home with this simple recipe. Mulligatawny literally translating to pepper water in Hindi, was invented by Indians who worked in British homes before 1947. The dish remained years after the British left and has stayed in our kitchens and hearts ever since.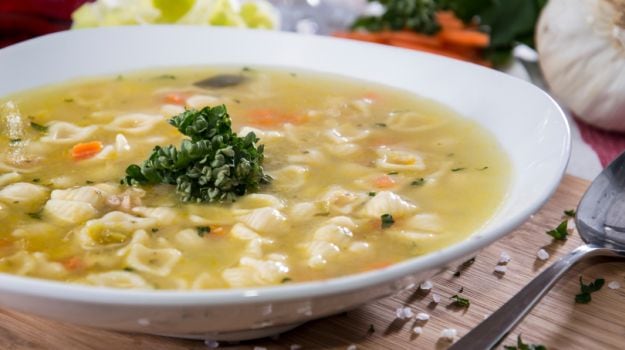 10. Roasted Red Pepper Soup in Hindi
The perfect treat for the nippy weather. A hearty blend of veggies like celery, bell peppers, ginger and tomato in a lovely vegetable stock full of chilly flavours. We can see you slurping already.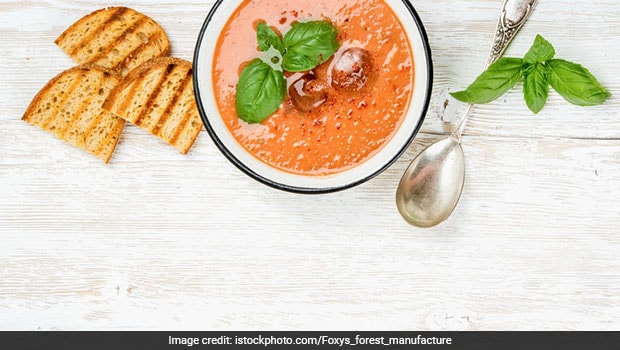 Prepare yourself these heartwarming cups of soups and enjoy the explosion of flavours.
["source=food.ndtv"]