100 Percent Fruit Juice Is Safe, Doesn't Raise Your Blood Sugar Levels, Says Study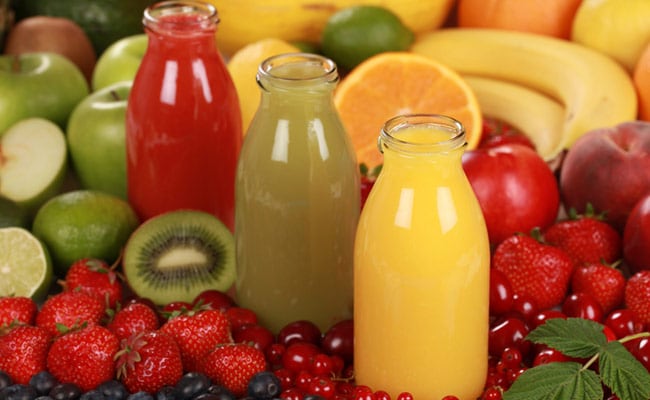 For the longest time, there has been a long standing debate surrounding fruit juices. Some experts have dismissed the idea of consuming fruit juices altogether, especially for diabetics a sit may result in sugar spikes. Diabetes is a group of disease, characterized by too much sugar in the blood (high blood glucose) and is said to have serious implications.
According to a latest study published in the Journal of Nutritional Science, drinking 100 per cent fruit juice does not raise blood sugar levels, and diabetics can heave a sigh of relief.
The findings revealed that 100 percent fruit juice had no significant link with the risk of Type 2 Diabetes and support a growing body of evidence that 100% fruit juice has no significant effect on glycemic control. For the study the researchers examined a comprehensive data analysis and quantitatively assessed the relationship between drinking 100% juice and blood glucose control.
The systematic review included 18 randomized controlled trials (RCT) to evaluate the impact of 100% juice from fruits, such as apple, berry, citrus, grape, and pomegranate. For the meta-analysis, fasting blood glucose and fasting blood insulin levels were used as biomarkers for diabetes risk.
Type 2 diabetes is caused to  body's inability to respond to insulin- a hormone that plays a key role in metabolizing sugar. This impairment leads to unstable sugar levels in the body.  Experts suggest that  diabetes can be managed better with a  healthy lifestyle. Eating right, exercising regularly and maintaining healthy weight are something diabetics should always keep a track of. A 120 ml (approx.) glass of 100 percent juice counts as one serving (1/2 cup) of fruit. Experts also say that a whole fruit is always a better option. The fibre that comes in a whole fruit is beneficial in diabetes management.
["Source-ndtv"]