From chinos to chokers: this week's fashion trends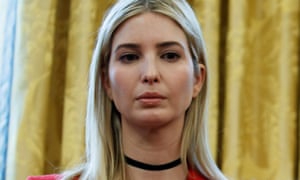 Going up
Jordan Baker Forget Daisy Buchanan. Jordan's white fluttering dress and direct gaze are inspo for 2017's sporting summer.
Gap's green-pleated, wide-leg chino All you need in a lightweight trouser. Enough said.
Micro short and a jacket The new mid-summer outfit for men, aka a reworking of the twinset. Modest and chic.
Felipe Pantone The graffiti artist has a pleasingly 80s take on things. You'll find his work on denim jackets at River Island this month.
Steve Zissou's trainers The sight of the kicks worn by our favourite fella from The Life Aquatic is enough to make you reach for your red hat. If only Adidas was releasing more than 100 pairs…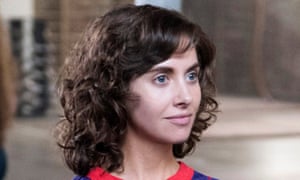 Alison Brie's hair in GLOW Quite fashion, actually.
Going down
The Quarter Pounder with Cheese David Beckham's Maccy D order of choice is apparently a Big Mac meal.
Pool sliders Instead you'll be wanting a hotel slipper. At & Other Stories, worn by Zac Efron.
Chokers As seen on Ivanka Trump recently. The death knell for any trend. See mismatched earrings.
Fidgeting What with the release of a Kim Kardashian light-up version, as well as a model that has a lip gloss on each prong, surely we've reached peak fidget spinner.
'Kittenfishing' Or catfishing on a minor scale – as in, using an old picture or shaving a few years off your age on a dating app. Still not really fair play, is it?
[Source:-thegurdian]