Dive into dairy rich Amritsari delights in Delhi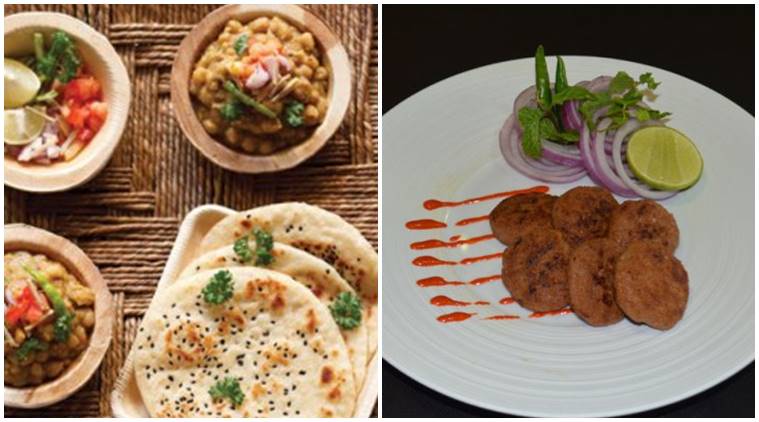 Ghee, butter or cream manage to find their way into Punjabi's rich and robust dishes. So wipe out the weighing scale and calories from your mind, and head to Vivanta by Taj-Dwarka for a hearty Amritsari meal.
Delhi boasts of umpteen restaurants serving Punjabi cuisine, so what's unique about the ongoing Amritsari Food Festival at the Indus Express?
"Despite the popularity, finding authentic Punjabi food in the city is not easy. Any cuisine is an amalgamation of ingredients, skill and nuances. We invited a speciality chef to host an authentic Amritsari Food Festival," Elangovan Shanmugam, Executive Chef of Vivanta by Taj-Dwarka, told IANS.
There are 35 food items being offered by chef Amarjot of Taj Swarna, Amritsar, who brought the spices from his city. "The chana masala mix, kebab masala and the evergreen garam masala are my magic powders," he said.
The festival, which is on only during the evenings till October 20, begins with the most common welcome drink — lassi. Topped with pistachios, the sweet yogurt-based drink was quite light.
If you have a weakness for red meat and all things spicy, try the Jalandhari seekh kebab. The coarseness of the minced lamb dish tells you that machines were not used in preparing it. Your tastebuds will surely be on fire, thanks to the red chilli powder, black pepper, garam masala and fresh green chillis. But if you believe in using minimal salt, this one's not for you.
Fans of the green mark on food items? Dig into soyabean chaap, which is considered to be a substitute for non-vegetarian appetizers. Made with thick cream and curd, the soya chaap dish was soft and juicy. Their other vegetarian dish, palak dahi kebab, proves that healthy eating and mouth-watering dishes can be rolled into one.
As winter is coming, drink up nalli kharore ka shorba, a bone broth. A word of caution — it can be slightly bitter due to the goat's trotters. You must also try the fried fish snack — Amritsari macchi. To enhance its flavour, dip it into one of the chutnies like mint, cucumber, tomato chilli or bell pepper with peanuts. Kadhi pakodis already have a strong fan base. But unlike others, the ones available here have pakodis made of less gram flour and more onions.
Pulses are cooked almost every day in every house, but its versatility can surprise. Take a spoonful of Amritsari dal here and you won't complain. The dish — a mix of split black gram, split Bengal gram with ghee and chillis — will leave you yearning for more.
Sarson ka saag and makki ki roti are always said in one breath. How about trying the mustard and spinach dish with Amritsari kulcha? Looking somewhat like a pizza, the soft Indian bread leaves the taste of potatoes in your mouth while red chilli powder and green chillies up the hotness quotient. If there are highs, there are lows too. The smoked baingan ka bharta, despite having ghee, is too dry.
Desserts are a delight, though. Fruit cream has a twist — rabdi. It has been well-mixed with bits of fruit like banana and pomegranate. The moong dal halwa, again a ghee dish, is moist and has just the right amount of sweetness.
By the end of the four-course meal, you would probably feel like you have put on five kilos, but the good part is you don't get to see ghee or oil floating on the surface.
["source=indianexpress"]