Indiabulls bids for a banking licence via Lakshmi Vilas: What may RBI do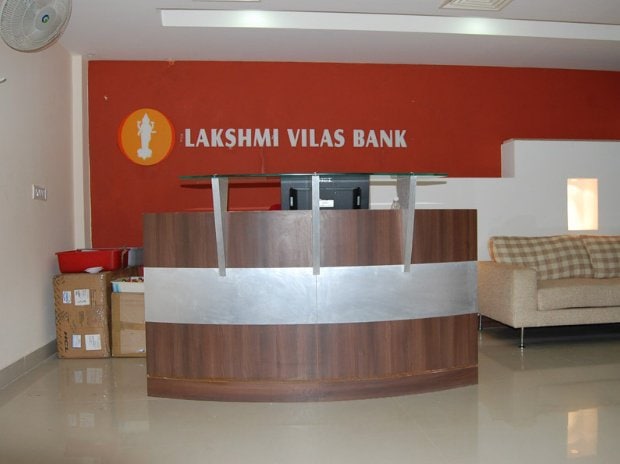 Indiabulls isn't buying out Lakshmi Vilas Bank. It is making a bid for banking licence. And the ball is now in RBI's court. This is for the first time a serious request for a banking licence is being made to RBI after August 2016 when it issued guidelines for granting banking licences on tap.
As of now, the regulator has only fired a mild salvo that "the merger announcement does not have any approval of RBI at this stage" and that "the presence of Additional Directors nominated by the RBI on the Board of LVB(Lakshmi Vilas Bank)  does not imply any approval of the RBI of the merger proposal. Moreover, the Additional Directors have clearly mentioned at the meeting that they have no view on the proposal." And finally, "the proposals, as and when received from these entities, will be examined in RBI as per extant regulatory guidelines/directions."
So what do the regulations say?
The regulations require that a group to be a promoter of a bank must not have more than 40 percent of its income from non-financial businesses. Indiabulls group more than satisfies this, as its real estate and other ventures don't account for more than 15-20 percent of the group's revenues.
There is a reason why promoting groups should not have non-financial businesses. The regulator's worry is that the promoter entity should not be using depositors' money to give cheap loans to clients of its other business.
But the most important requirement from a promoter, which the RBI states upfront in its guidelines, is that "the promoting entity and the promoter group should have a past record of sound credentials and integrity".
Further in Section I, titled "Other conditions for the bank", the RBI has a crucial last para which reads: "Banking being a highly leveraged business, licences shall be issued on a very selective basis to those who conform to the above requirements, who have an impeccable track record and who are likely to conform to the best international and domestic standards of customer service and efficiency. Therefore, it may not be possible for RBI to issue licences to all the applicants just meeting the eligibility criteria prescribed above."
This then will be the high bar that Indiabulls group and indeed any applicant for a banking licence has to cross. What does RBI mean by "highly leveraged business" and why would RBI warn that it will issue licences only on a very selective basis?
Shareholders totally bring only Rs 10 out of Rs 100 in any bank. The remaining Rs 90 is taken from depositors. In fact, the promoter group has only 15 percent of the Rs 10 of total shareholder contribution, meaning while giving a Rs 100 loan, the promoter's stake is only Re 1 and 50 paise. Rs 90 for a Rs 100 loan comes from the depositor. And the only entity which ensures that this Rs 90 is loaned with care and returned on time so that the depositor gets back his Rs 90, is the RBI. Which explains why RBI warns "it may not be possible for RBI to issue licences to all the applicants just meeting the eligibility criteria prescribed above."
Now let us look at the issue as citizens. When a depositor deposits money in his savings account he gives an uncollateralised loan to the banker for just 4 percent (If it is a term deposit he is giving an uncollateralized loan to the banker at 6-7 percent). The question we need to ask ourselves is "will we be willing to tell our retired grandparents to give their savings as an uncollateralised loan to ABC group?". The answer will be 'yes' if you are satisfied that this group has an impeccable record of investing money and always returning it when asked.
The government of the day has to be even more careful about who gets a banking licence. No country, however capitalist, lets its banks fail. The United Kingdom didn't let Northern Rock fail. India didn't let down depositors of Global Trust Bank. If a commercial bank fails, regulators ensure its depositors are paid out of the taxpayers' money. So governments, while giving licences, have to make sure that the group getting the licence will never be so aggressive in its investing that it is one day called upon to bring in taxpayers' money to save the licensee's depositors.
There is an argument being made that Lakshmi Vilas Bank needs a strong promoter as it has been making losses. The bank has just raised capital and may be already compliant with RBI's requirements. LVB has all of Rs 25,000 crore in advances and about Rs 1700 crore of unprovided bad loans. If push came to shove, the regulator can merge LVB with a Canara or an SBI quite easily. LVB's weakness is no reason why the regulator will lower its standards of "fit and proper" towards a new licensee.
Short point: While RBI that will have the final say, the sovereign has a stake in ensuring only the most trustworthy promoters are given a banking licence. Likewise, every citizen needs to know that the licence to take a saver's money is a massive power and it needs to be entrusted to only groups of very high probity.
Let me end with a story that I heard from an old RBI source. In 2004, deputy governor Usha Thorat was asked to draft what RBI means by "fit and proper". She pondered for long and asked her governor Y V Reddy as to how she should go about it. Reddy is believed to have told her,  "I will give banking licence to a person I trust enough to give my daughter in marriage".
["source=cnbctv18"]