JNU Teachers' Association, Administration Lock Horns Over 'Academic Rights'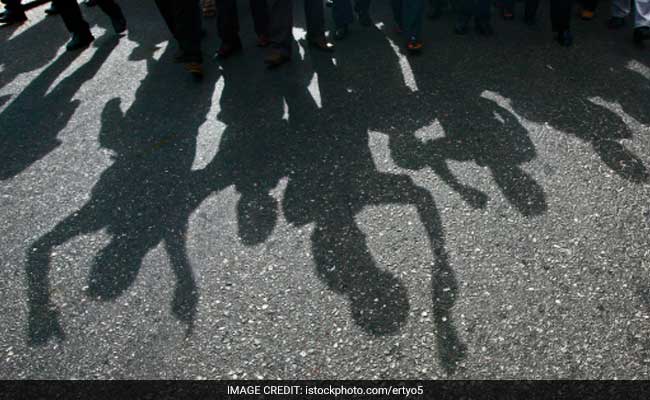 New Delhi: 
'Why the current administration, without providing any reasoning, is hell bent on changing the teaching-learning practices that has made JNU a top performing University in India and also globally acclaimed for its research?', asked the JNUTA in its letter addressed to the Registrar on November 25. Jawaharlal Nehru University Teachers' Association (JNUTA) is on a 24 hour hunger strike today over the rescheduling of the academic calendar and compliance of faculty attendance. "You will be allowed to teach, conduct research and reimburse your medical bills if you fall in line and do not question the diktats of the competent authority," the circular released by the varsity reads, according to JNUTA.
Other aspects of the circular that has supposedly instigated the call for a protest includes sabbatical leaves to be granted only after completing seven years in the University. It also announced that proposals for seminar participation, conference travel, project meetings, prestigious fellowships, including those scheduled during vacations, would be allowed if teachers comply with the diktats of the university, JNUTA said.
'The administration has been harassing several colleagues by denying their well deserved promotions,' alleged the teachers' association.
'No Dharnas In 100 Metres Of Administration & Academic complexes'
Citing an Delhi High Court order that prohibited protests at the administration block, the varsity said: "In case, the protest is undertaken by you, within 100 metres of the administrative and academic complexes, appropriate action will be taken as per the university rules and regulations."
The said High Court order has been included in the JNU Academic Rules and Regulations (Regulation M7). 'Hunger strikes, dharnas and other peaceful and democratic forms of protest & group bargaining shall be conducted with restraint i.e. at a distance of 100 meters away from the Administration & Academic complexes. Violations of this norm shall attract rustication for one semester against the organizers and abettors. Participants in such rallies shall be liable for suspension of academic and residential facilities for a period of up to three months, as applicable,' reads the regulation M 7. However the teachers' body reiterates that it is only for students.
["source=cnbc"]