Keep Looking for the Brexit Effect on U.K. Banking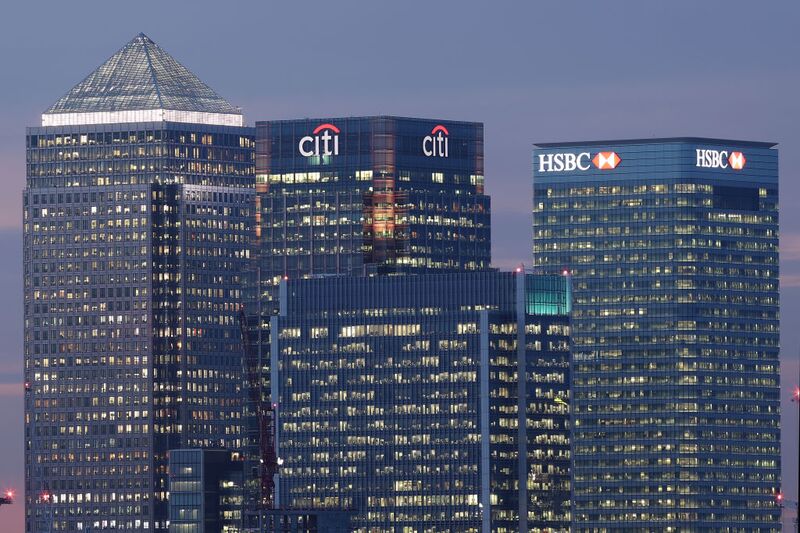 People keep saying that the U.K.'s decision to leave the European Union will force the global financial industry to move some of its business out of London. It's thus odd to see it doing the exact opposite, at least in terms of lending.
London's role as a financial center involves a lot of cross-border lending. A French bank's U.K. unit might provide credit to a German investment fund, or a U.S. bank might make industrial loans in Europe from its U.K. subsidiary. Hence, the amount of credit flowing from the U.K. to other countries can serve as an indicator of the country's prominence in global finance.
So what has that indicator been doing since June 2016, when the British people voted to exit the EU? If banks were moving their activities to Frankfurt or Dublin, one would expect it to decline. But actually it has gone in the other direction. The cross-border exposures of banks located in the U.K. — including loans and securities — increased by $155 billion from June 2016 through September 2017, according to the Bank for International Settlements. As a share of home country gross domestic product, that's the second-largest gain among European countries (after France — which, granted, has been angling to take the U.K.'s banking business). It beats the U.S. and Japan as well. Here's a ranking:
To be sure, the exodus may be yet to come, and will depend to a large extent on the nature of the deal that the U.K. ultimately strikes with the EU. But if banks are truly worried that the U.K. will become an unattractive place to do international business, they have a strange way of showing it.
["Source-bloomberg"]