May's education policies are Fawlty – so how about these instead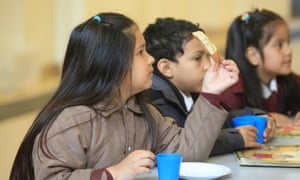 breakfast for every primary pupil that costs an unappetising 6.8p per mealis not the stuff of teachers' dreams. Rather, it's another example of the sheer chutzpah of the Conservatives who have a tendency to serve up policy gruel while maintaining it's a luxury.
The Tory education pledges have been Basil Fawlty-like in their execution: there is the frenzied, futile attempt to appear controlled in the midst of a crisis sparked by cuts to school funding. One can only guess that the £4bn promised to schools over the next four years is a figure meant to entrance, leaving us in some kind of communal stupor so we forget that the sum barely plugs the gaps created by Tory austerity. When we factor in the cuts that have already been made, the additional £1bn a year still equates to a real-terms cut to per-pupil spending of about 7% by 2021-2022, according to the Institute of Fiscal Studies.
Like Fawlty, the Tories also have middle-class pretensions with their obsession with grammar schools. The policy is widely regarded as an impediment to social cohesion and mobility – and it's supported by less than a third of the public – but Theresa May will push through the policy regardless. It speaks to a traditional England that Basil would have loved.
Here, then, are some education policies that teachers could get behind, because they are actually good policies:
Fund education properly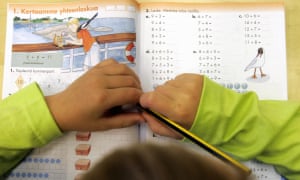 What do Finland, Norway and Iceland have in common, other than being Nordic? They have excellent literacy rates – the top three in the world, in fact. The UK comes in at 17th place. Before anyone suggests this is due to the UK's poor teaching standards, it's worth pointing out that all three spend a good few percentage points more of total government expenditure than the UK on education.
Give power back to local authorities to open schools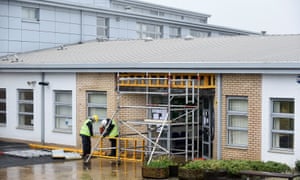 Without doubt the most urgent issue facing education is the shortage of school places. Over the next 10 years, a million extra pupils are expected to enter the system. In addition, existing school buildings are in such a state of disrepair that the National Audit Office calculates it will cost £6.7bn to make them acceptable. For many teachers, myself included, working in buildings ridden with asbestos is routine. Giving local authorities (who are best placed to understand whether or not they need a new primary or secondary school) these powers means getting rid of Michael Gove's legacy project: free schools.
Again and again it is a policy that is criticised for its ineffectiveness, and many free schools continue to open in areas where there is no need for them. By 2022 the Tories will have spent over £3.3bn on land for free schools. This puts the Department for Education in "the same spending bracket as the UK's top five home builders".
Make education less assessment-driven
Last year parents and teachers took strike action as a way of protesting against a draconian culture of testing. We need policies that are more about the wellbeing and happiness of our students and less about relentlessly measuring them. It makes students view each test as a do-or-die moment because the stakes are so high. For teachers, it makes us feel complicit in a system that we can see is doing serious damage to young people's mental health. It's not what we signed up for, and is often a reason for the disillusionment of those who leave the profession. For very obvious reasons, grammars will only compound the problem.
Treat teachers with respect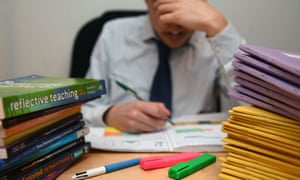 When our education system is continually cast as failing, the rather obvious conclusion for many is that the teachers must be rubbish. Last year nearly 90% of English schools were judged good or outstanding by Ofsted. The arithmetic of an unsustainable workload plus a barrage of criticism about not doing nearly enough for students, multiplied by curriculum changes that are as frequent as rain in winter, and punishing cuts, all amounts to the highest rate of teachers leaving the profession in a decade.
Policymakers who actually know what they're talking about
Teaching is hard. Yet many of the teachers that I know don't grumble about it. What really irks us, though, is the knowledge that our workload is being magnified by policymakers who clearly have no real basis for some of the ideas they fashion into existence. Recently the Department for Education was told off for its cost-saving projections for schools. In a scathing report, the Commons public accounts committee wrote that these were figures pulled from "desk-based benchmarking" exercises (read "not existing in the real world") that worked only on paper.
[Source"pcworld"]