Public Sector Lender IDBI Bank Put Under Watch By Reserve Bank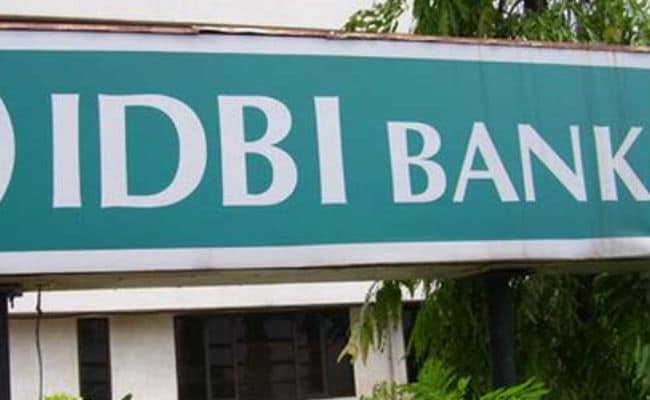 State-owned lender IDBI Bank has said Reserve Bank or RBI has initiated a "prompt corrective action" (PCA) in view of its high non-performing assets (NPAs) and negative return on assets (RoAs). "RBI, vide their letter dated May 05, 2017, has initiated PCA for IDBI Bank in view of high NPA and negative RoA," IDBI Bank in a regulatory filing to the BSE. Under RBI's prompt corrective action framework, banks that fail to meet different parameters, which includes asset quality, could invite regulatory action including restrictions on branch expansion, higher provisions, restriction on management compensation.
"This action will not have any material impact on the performance of the bank and will contribute to improving the internal controls of the bank and improvement in its activity." The development follows April 13, 2017 revision of the PCA guidelines by RBI.
Earlier this month, the government empowered RBI to ask banks to initiate insolvency proceedings to recover bad loans, amounting to over Rs. 6 lakh crore in case of state-owned lenders alone, and promised more measures to resolve the NPA crisis. Toxic loans of public sector banks (PSBs) rose by over Rs. 1 lakh crore to Rs. 6.06 lakh crore during April-December of 2016-17, the bulk of which came from power, steel, road infrastructure and textile sectors. Gross NPA of public sector banks nearly doubled to Rs. 5.02 lakh crore at the end of March 2016, up from Rs. 2.67 lakh crore at the end of March 2015
Last month, RBI said that capital, asset quality and profitability would be the basis of the PCA or prompt corrective action framework on which the banks would be monitored and has defined three kinds of risk thresholds.
In a notification issued by RBI that time, the mandatory action that would be taken when a bank breaches the risk threshold includes restriction on dividend payment/remittance of profits, restriction on branch expansion, higher provisions, restriction on management compensation and director's fees.
"The PCA framework would apply without exception to all banks operating in India including small banks and foreign banks operating through branches or subsidiaries based on breach of risk thresholds of identified indicators," the RBI had said.
With regard to credit risk related action, the RBI can ask the banks to prepare a time bound plan and commitment for reduction of NPAs; restrict or reduce credit expansion for borrowers below certain rating grades or unrated borrowers/unsecured exposures/loan/concentration of loans in identified sectors or borrowers.
IDBI Bank had posted a net loss of Rs. 2,254.96 crore for the quarter ended December 31, 2016, as compared to net loss of Rs. 2,183.68 crore for the quarter ended December 31, 2015.
Last month, IDBI Bank head Kishor P Kharat was shifted to Indian Bank. Mahesh Kumar Jain of Indian Bank was shifted to IDBI Bank. IDBI Bank shares were down over 2 per cent in early trade today as compared to a 20 per cent gain in Nifty Bank index.
["source-ndtv"]